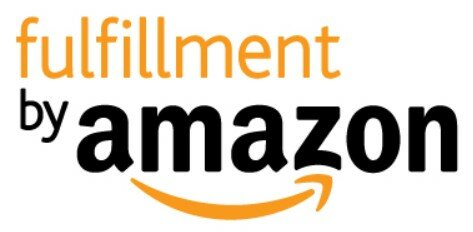 Do you want to launch a new online business and build a 7 figure cycle? If so then you should consider an Amazon FBA business. It's important to know what it's all about and how to get started.
What's an FBA Business?
FBA refers to Fulfillment by Amazon (FBA) and gives small vendors the ability to access to various logistics services of the world's largest e-commerce company including its picking and sorting system. This gives vendors the ability to put more focus on other aspects of their online business. Merchants are charged for any storage space as well as a fee for any orders it fills. The vendor fees include shipping costs and around-the-clock customer service.
How Does FBA Work?
If you want to get started as an FBA business and build a 7 figure cycle, it's important to know the basic nuts and bolts of the system. You must first open a Selling on Amazon account if you're a merchant in the US, Canada, or Mexico. Online merchants can add one item at a time to the Amazon online catalog. Other options include adding the products in bulk or by integrating the company's inventory management software with the tech giant. This is through the application program interface (API) of Amazon.
The listings that appear on the Amazon website include the Amazon Prime logo. No extra costs are charged for free 2-day shipping through Amazon Prime. Orders that qualify also include free shipping. It's also possible to integrate FBA with vendors' websites so clients can use third-party websites to do their amazon shopping.
Tips for FBA Businesses
Look for niche products – You can go to big brick-and-mortar chains like Walmart and Target to find quality products. However, if you're looking for high profits and low competition, then you'll have to look for products in places people don't know about. They include small bookstores, toy isles in grocery stores, home improvement stores, and so on. In fact, you might be surprised to find things like groceries, books, and DVDs in local home improvement stores. This can give your business an edge because nobody would expect to find those items in such locations.
Start out slow – Remember that while Amazon started out as an online bookstore. There's that old saying that Rome wasn't built in a day. One key to an effective FBA business is to start with a few hot products first. You can then add more products as your business grows. However, if you start out too quickly it could end up a disaster, and that's a situation you'll want to avoid. It's also important to only invest money you're willing to lose. That's another way to get a good start with your FBA business.
Find effective tools -You can find various online tools that can help out newbie FBA sellers. They include:
Amazon Seller App
Amazon FBA calculator
eBay completed listings
Camelcamelcamel.com
All of these tools are also free, so it's an added plus you can enjoy by using them. Make sure they're compatible with the device(s) you're using. You can also learn more on the 7 figure cycle product in the review we posted under the reviews section.
What Is New?
If you are just about to start your own Amazon business, there are a lot of training courses out there you could possibly use to get it up and running asap. We have tested few of the courses and can 100% recommend just the new Amazing Selling Machine 2018. You can check out our review and beta testing results here.